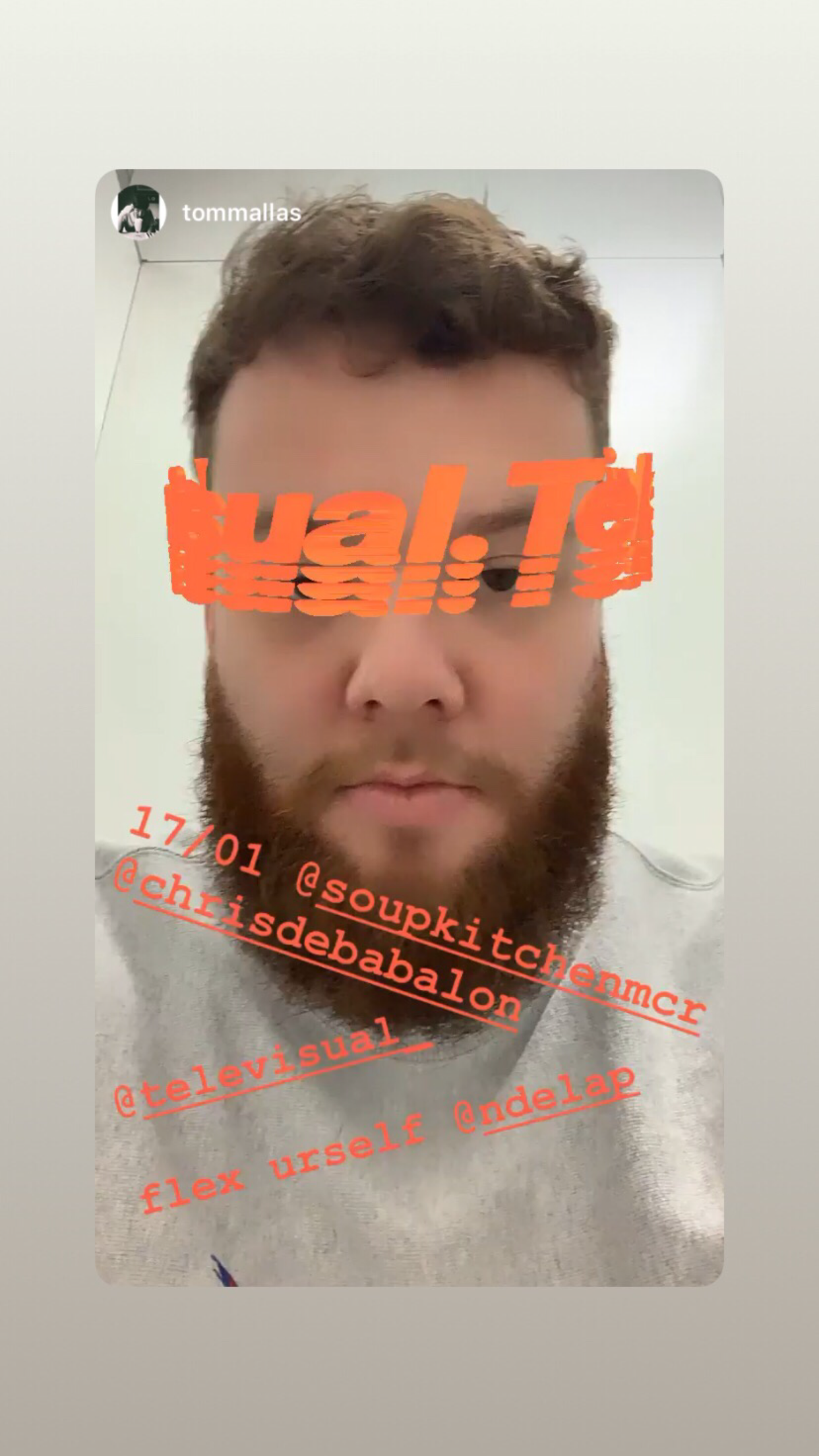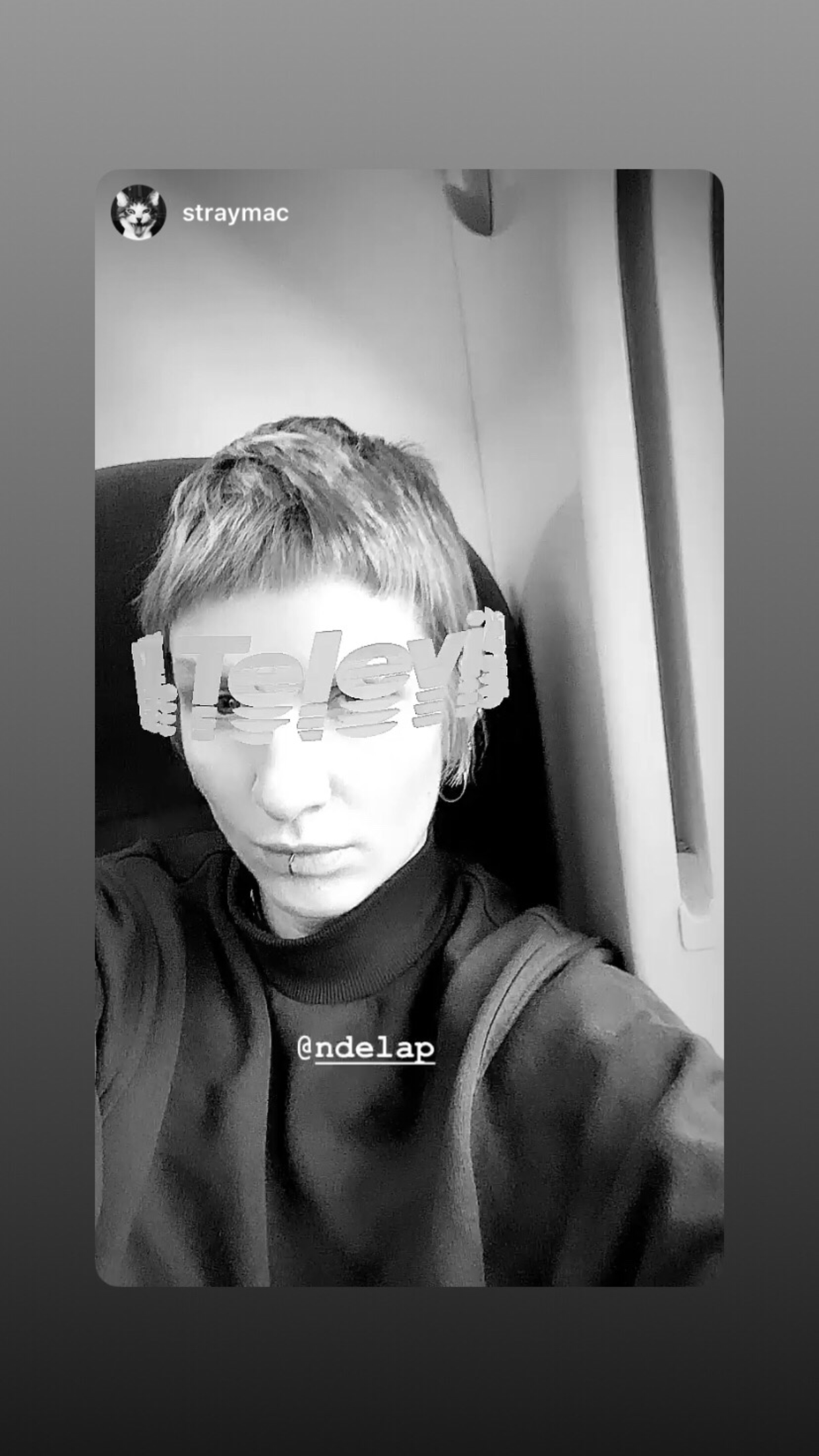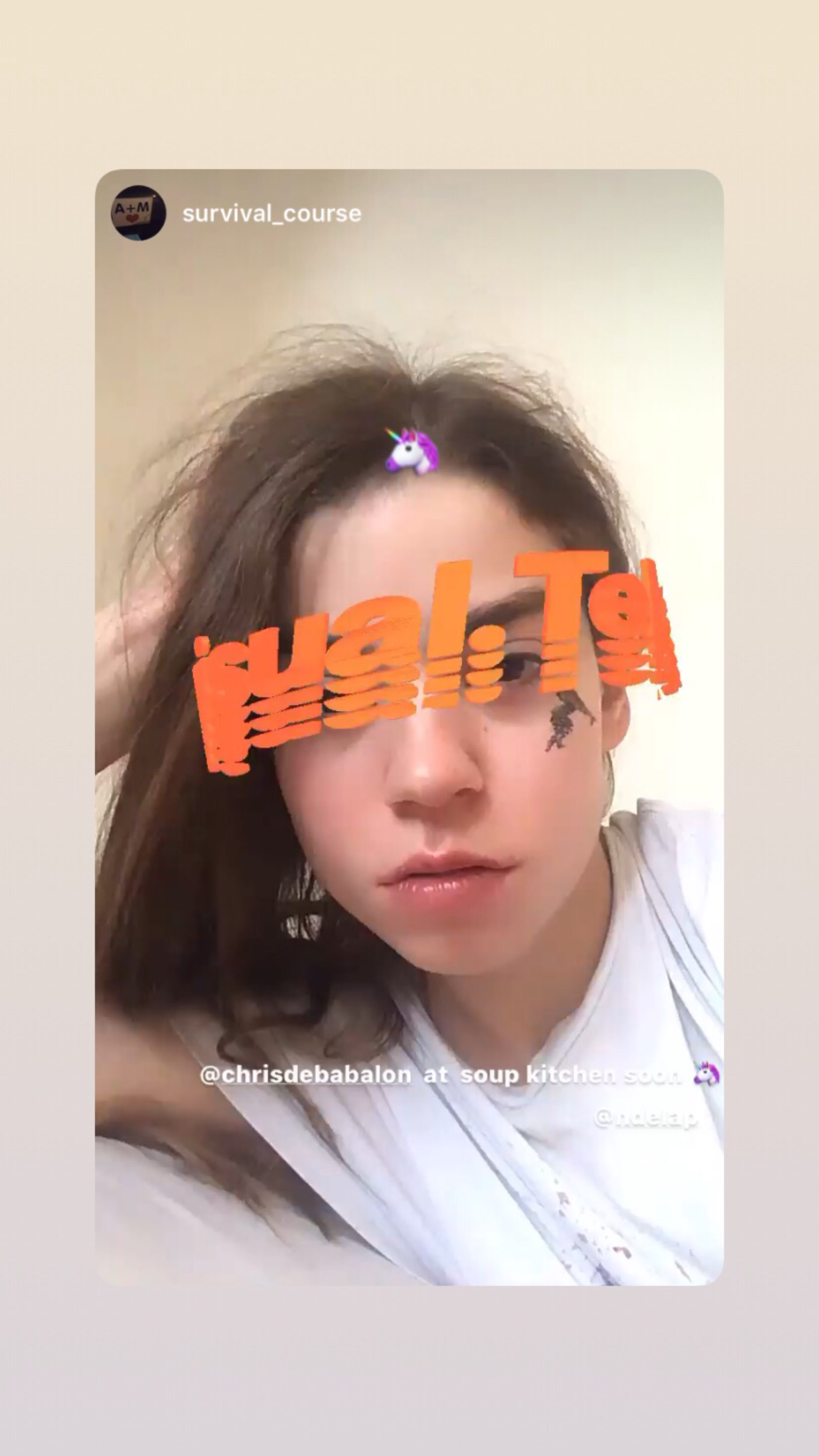 TELEVISUAL PROMO
Promotional material for Televisual 01 at manchester Soup kitchen, 17/01/20, featuring Christoph de Babalon.
I made 2 promo videos to suit story and post modes on social media, and also an instagram filter which was shared to promote the brand and the event.
©2022 Nicholas Delap - Portfolio. All rights reserved. No part of this website may be reproduced without permission.