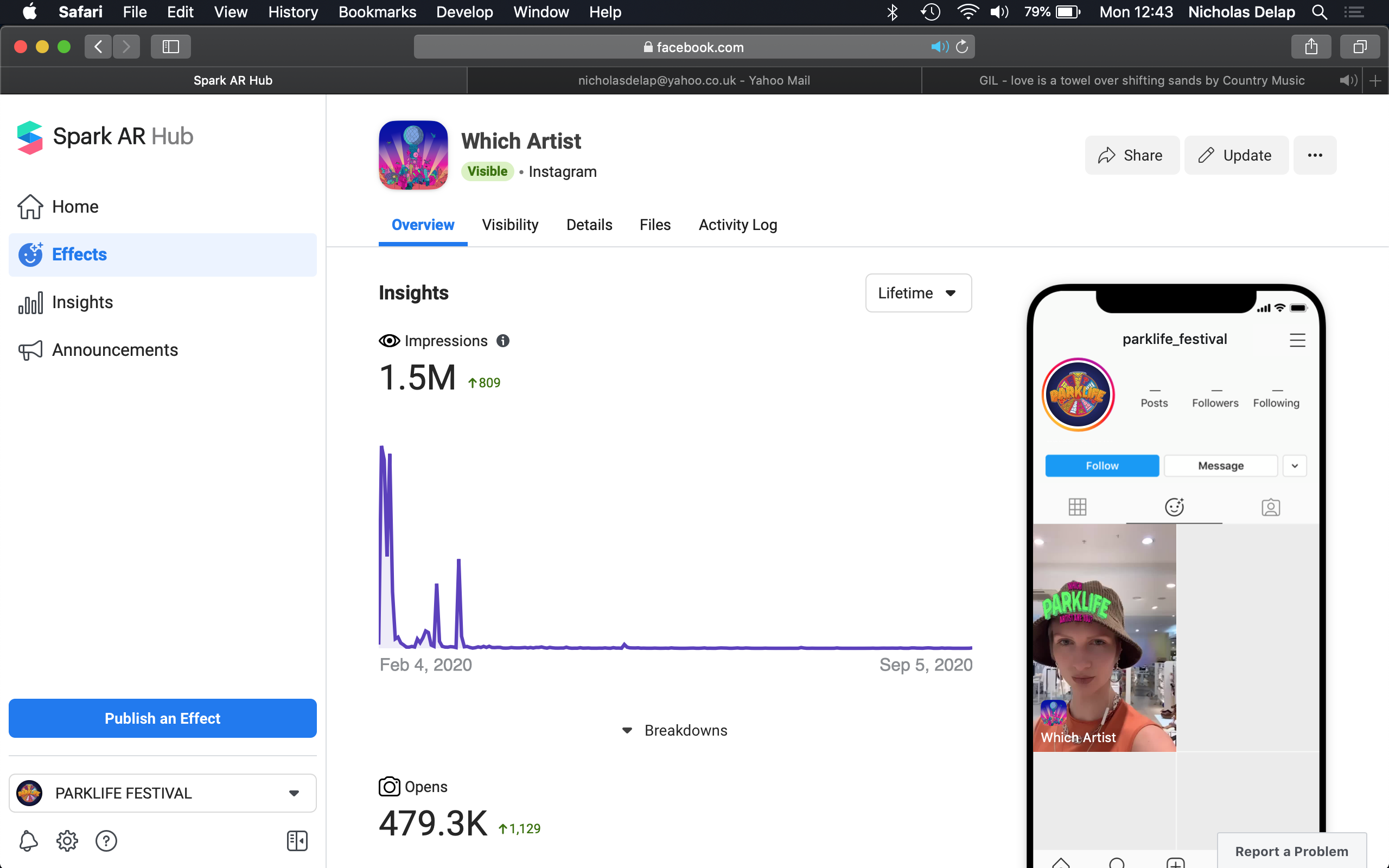 Instagram Filters 2020
A selection of Instagram filters I've made, including commercial work for the likes of Parklife festival, Lovebox and more.
I've made filters in collaboration with graphic design studios such as Studio Moross and DRME and also done a lot of self directed work for clients.
©2022 Nicholas Delap - Portfolio. All rights reserved. No part of this website may be reproduced without permission.