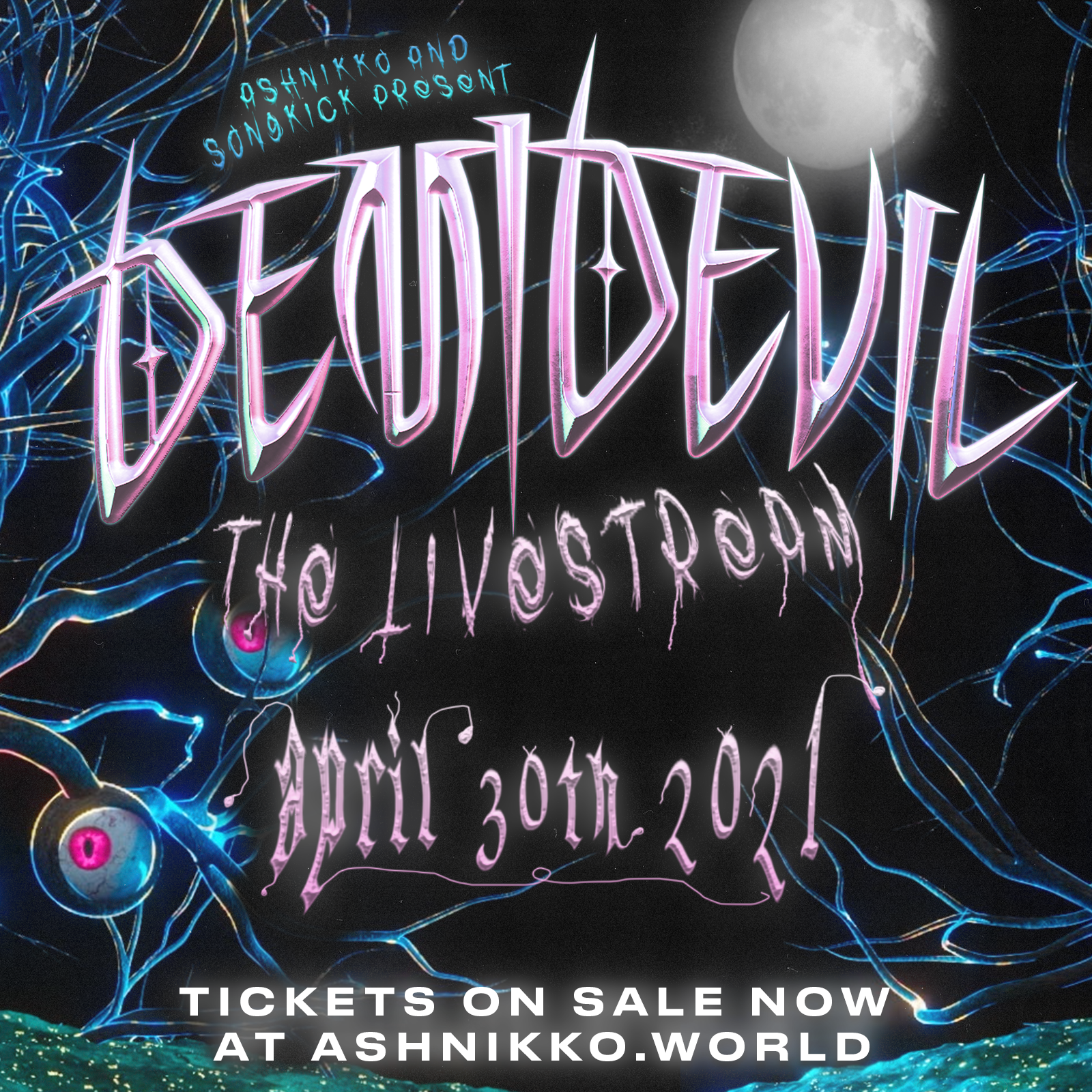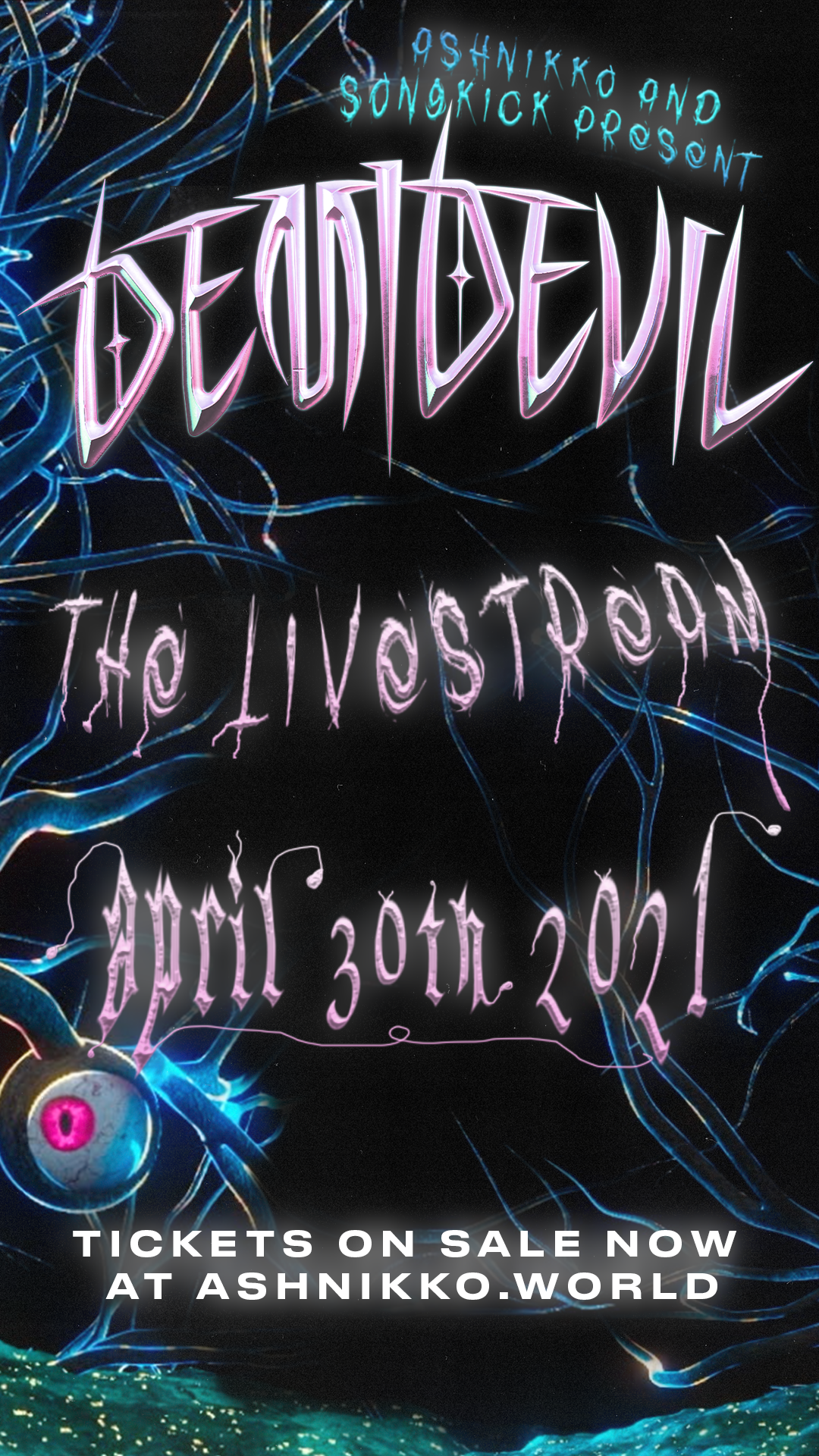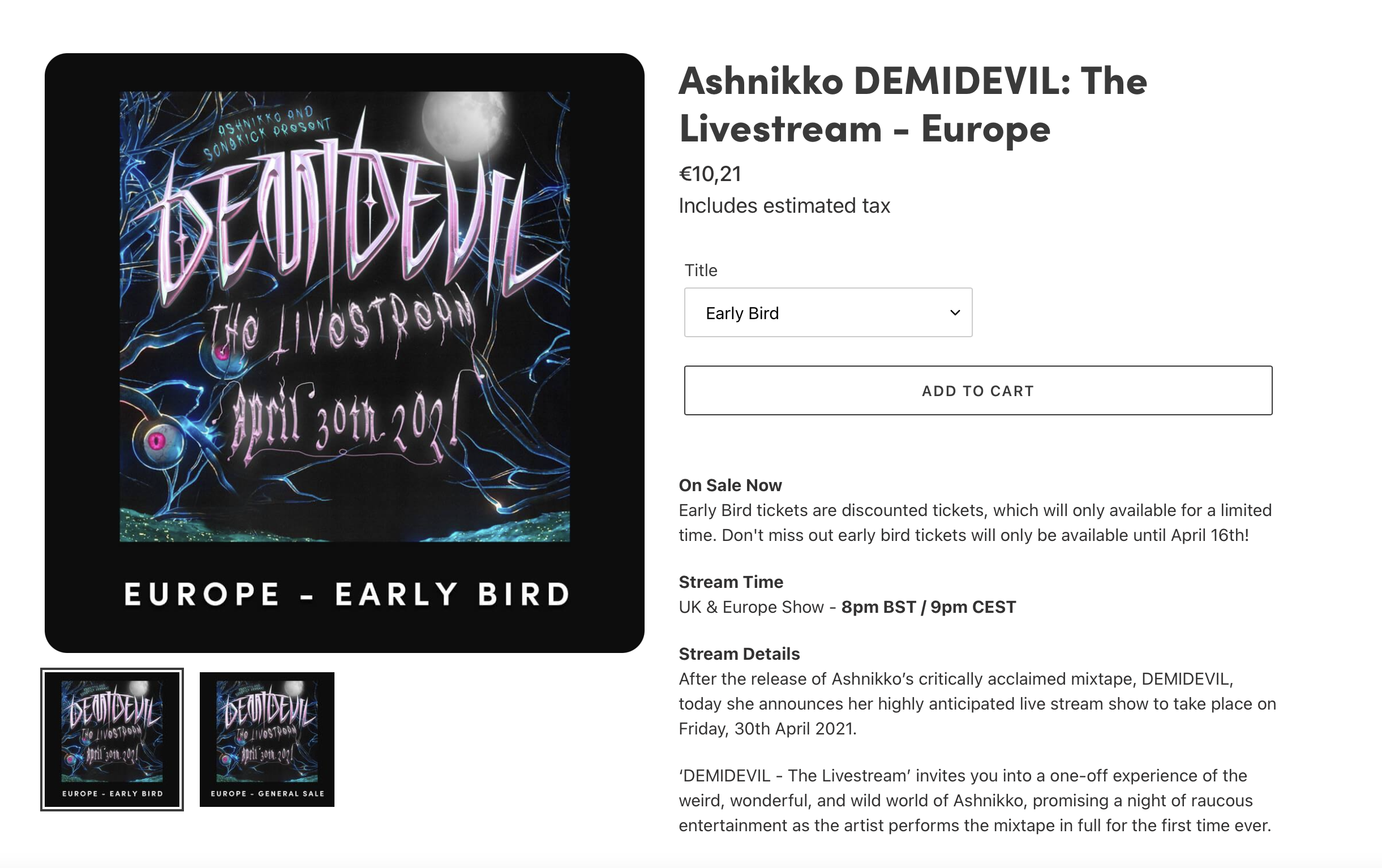 ASHNIKKO Livestream reveal promo
Promo video and artwork to announce Ashnikko's upcoming Livestream in association with Songkick, made for Werner Music. The livestream also includes CG work by myself and other CG artists.
Assets I delivered included
1 1000x3000 Banner
1 1600x1600 Promo image
1 1080x1920 Story image
2x 1080X1080 Video reveals
1x 1080x1920 Story/Tiktok Video Reveal
©2022 Nicholas Delap - Portfolio. All rights reserved. No part of this website may be reproduced without permission.